---
VINCI Education has developed Infant, Preschool and Elementary series of lessons corresponding to the Skill System. Here are a few examples:


Infant – Tummy Time lesson includes eye-contact with the caregiver, eye-tracking, muscle tone and massage of the back;
Preschool – All About Me lessons include understanding body parts, me versus parents, difference between boys and girls through book reading, teacher or parent questioning, and playing with designated materials such as Montessori Pink Tower.
Elementary – Literary Devices lesson includes exercises on the understanding of Onomatopoeia, Personification etc.. All lesson plans are structured and connected within VINCI learning management system.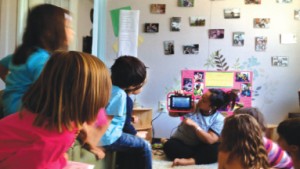 ---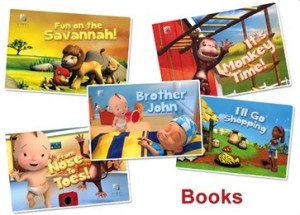 Over 100 digital courses (games), 60 little books, 8 creative learning centers are created in-house by VINCI Education's Creative Team. In addition, through content partners and publishers, VINCI Education has a digital library of close to 1000 apps, ebooks, and videos.

1. Little Books

60 Little Books are created per text and sentence complexity, according to Lexile leveling system. The easy-to-read books support children from toddler to elementary Grade 3. The books are used as text books, with high frequency word highlights.
---
2. Digital 3D Games

science_screenshot100 3D animated games serve as conversation starter when teachers introduce a new concept. Over 30 pilot tests in elementary schools across United States and Canada have proven the effectiveness of this game-based learning. The games are grouped into Math, Language Arts and Science with half of them embedding assessment.

Supplemental to teacher-led learning, the digital games spice up students' interest, making them always look for that "VINCI Time" where they are in-control. As these games have built-in exercises for gaining skills, students learn without feeling the pressure of learning.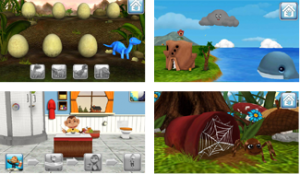 ---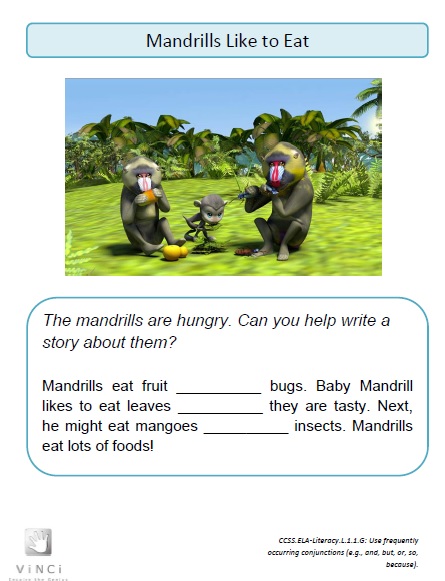 3. Fun Practice Activity Sheets

Teachers will find these Common Core Aligned activity sheets handy when included as part of lessons. Fun graphics are derived from engaging VINCI 3D games, emotionally making students receptive and attentive while the practices bring them along the working path.